08 May

A Home To Recover. Thanks, Red Lion Bellevue!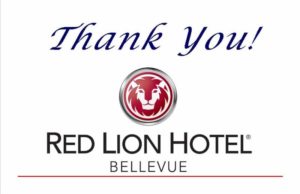 Red Lion, Bellevue gave Monica a home to recover from her surgery!
You can imagine how Monica felt when she learned that her cancer had relapsed. But that was not all that she had to deal with. She was also experiencing homelessness and was at our shelter at Sophia's Place. She was making great progress in our program and was about to move into her own apartment.
Her apartment was going through some renovation and was not yet ready for her to move in. Now she had to urgently go for her surgery. We helped her be admitted to the hospital. The plan was that after her surgery, she will stay at the hospital for a few days to recover, and by that time, her apartment will be ready for her to move in.
Her surgery was a success. We were very happy for her! She was recovering well at the hospital. However, the hospital decided to discharge her just after two days and her apartment was still not ready for her to move in. She couldn't come back to the shelter because of the shelter timings and our lack of resources to keep it staffed 24 hours a day. She urgently needed a place where she could rest and recover. After all the stressful health issues, the last thing she needed was to be homeless again two days after her surgery.
We desperately looked for a temporary option for her. Finally, Red Lion Hotel, Bellevue, came to our rescue! They not only let her stay until her apartment was ready, they also took great care of her.
Monica was beyond grateful for her temporary 'home'. Words fail to express our gratitude for Red Lion hotel. We feel so fortunate to have such a strong community partner.
Monica is now recovered and living on her own in her apartment. We are proud of her for being so strong through all these difficult circumstances and glad that things eventually worked out for her.