08 Dec

A New Home for Zandra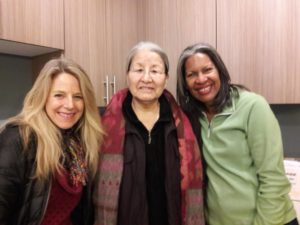 After struggling for 10 long years, Zandra moved into her new apartment this past Saturday and will be living independently for the first time in six years! Because of her health, Zandra was not able to do most of the physical moving herself.
We called on some of the wonderful volunteers in our Companion Program who came through last minute to pack, haul, and clean, helping to complete Zandra's move within the strict deadline!
"I never gave up. It might cost me my life now but if not I hope to have a few months or years to enjoy it. I spent 8 scary years without a place to call home. Homelessness for that period of time ravages your health crucially." – Zandra
Thank you to the Companions who helped, and to all of you whose support helped make this outcome possible for Zandra!