16 Jul

A Note from the Heart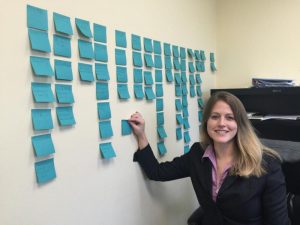 A day in the life of a case manager never looks the same as the previous day. I am a resource provider through avid online research, a sounding board for women who need reassurance, and a guide for when women don't know where to start. Having 21 women at various stages in their journey to independence means that each day is different as I strive to meet them where they're at.
Being a part of the complexity of 21 individual lives with different needs, wants, and ideas for the future is what gets me out of bed in the morning. I can't imagine doing a job that doesn't bring me into contact with people in need.  My work keeps me humble, changes my perspective, and allows me to use my abilities in a way that supports those who need it the most.
Natalie Minas, Case Manager, at work