19 Mar

Change a life!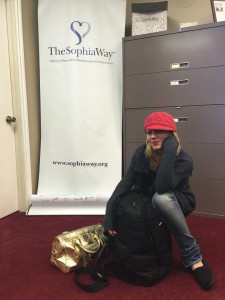 Alyssa walked into The Sophia Way office one morning and asked for help:
"Being Homeless is not fun. It is very depressing, lonely, cold, dangerous and sad. I know it's not my fault to be in the state I am now. I want to do something different. I need a job and income, and I know I will have my own place one day."
You can change Alyssa's life. Sponsor a woman like Alyssa for her stay at the shelter for six months.
For $44 per day, The Sophia Way provides shelter, case management and access to vital resources to help women like Alyssa find her way back to independence and living in a place to call her own.