02 Jan

Christmas Eve and Christmas Day celebrations at our Day Center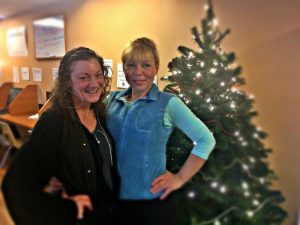 We are thrilled to share that our Day Center was open for the first time ever on a weekend!
On Christmas Eve morning, a Saturday, a woman showed up at 8 a.m. "As you can see, I'm here early. It's because I don't have anywhere to go today. Thank you for being open," she told us.
You helped us serve 29 women on Christmas Eve and 40 women on Christmas Day at the Day Center.  The women had a warm and safe place to spend their Christmas Eve and Christmas Day, and thanks to you, they received presents too!
One woman shared that she was most grateful for the scarves, gloves, and flashlights of the gifts she received. "These are very useful items that will help me get through the day." Women also received mugs, cosmetics, gift cards, and toiletries.
Thank you for giving the gift of dignity, hope, happiness, and respect!