07 Mar

Computer Donations

Growth! This aptly describes what's taking place at The Sophia Way right now.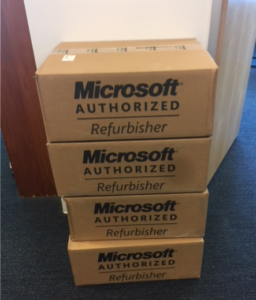 It's a very exciting time! We are growing to meet the increasing need as we serve more women in all of our programs. More women are accessing our life-saving services at the Day Center. More women are seeking warmth and safety at our Emergency Winter Shelter, and more women are getting into housing!
But this doesn't just happen. It takes a lot of resources to serve a vulnerable population
Our professional and dedicated staff work every day with women and love helping them find and move into a place they can call HOME.
To help us with our increasing needs in the office, Stephen Boyle donate 11 new computers for our office staff. He also donated computers for the clients at the shelter.  Stephen believes that we need to have the best technology to get our work done. Being in the technology hub, he believes the community should be able to help the local nonprofits deliver high-quality work.
Thanks to Stephen, we all can help women get into housing efficiently.