07 Feb

Day Center open on weekends!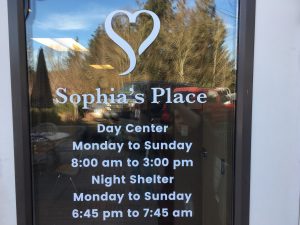 The Day Center is now open on weekends and the women love it! We have 35-45 women using our services each day.  The weekends have been very busy, as expected.
And it's You – the community and volunteers – who have been helping us immensely!
Many women have expressed immense gratitude for having a safe and warm place to be every day of the week. Thank you for giving the gift of dignity, hope, happiness and respect.
The community resource board is up and running so that women can utilize the services providers – Housing Case Manager, Mental Health Counselor, Dental Vans, Nurse, Hair Cuts, and more. We have a wonderful group of service providers that are coming weekly and our ladies are starting to build strong relationships with each one and really taking advantage of their services, which is very exciting! We also have a bi-weekly Day Center Newsletter so that our ladies can stay connected and be aware of activities, important upcoming events, etc.
We have had many women tell us that this Day Center is the best and that they feel lucky to have found us.