09 Oct

Days of Caring with our Corporate Partners

Expedia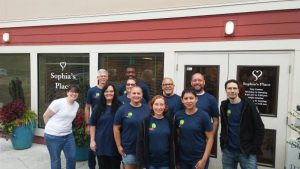 Earlier this month, an amazing group of Expedia employees spent their Day of Caring at Sophia's Place, and did such a wonderful job making it even more clean and beautiful!
The volunteers thoroughly cleaned the sleeping rooms (including pulling out HEAVY beds and lockers to sweep and mop underneath), painted the bathrooms and other areas that needed touching up, transported some large items to the dump, organized donations and supplies, weeded the gardens, cleaned the windows, and so much more!
We are so grateful to all of the wonderful volunteers, and to Expedia for sponsoring this and many other projects in our community.
Microsoft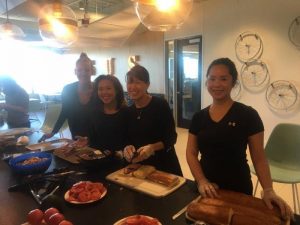 Thank you to Microsoft for making a delicious and nutritious meal for the ladies at our Day Center!
The group of volunteers supplied all the ingredients and spent their morning making sandwiches and packing lunch bags, and then came to the Day Center to serve the women.
We have several more lunch packing and other projects with other Microsoft groups coming up in October for their month-long Giving Campaign. We are so lucky to have them as wonderful neighbors who really care about their community!