06 Mar

Embracing Change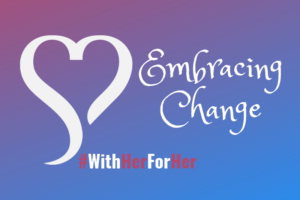 Embracing change and adapting to the new can be exciting, and very rewarding.
As we bid farewell, with sadness and gratitude, to our executive director Angela Murray for her tremendous stewardship of steering the organization through the last four years, we also welcome the opportunities that new leadership will bring to The Sophia Way.
Under Angela's leadership, the organization grew its programs and expanded its services more than 100% to serve the rapidly increasing number of women in greater need of support, shelter, and housing. Our empathetic and caring staff, supported by our growing community of donors, volunteers, faith organizations, cities, have helped house an average of 90 women/year in the past two years and provided shelter and support to more than 1000 women.
We have exciting things to look forward to, in particular, the new 24/7/365 emergency shelter in Kirkland for women and families with children (the groundbreaking is coming up on April 10).
We are pleased to report that at our annual meeting in February, new board leaders were elected to serve this year – please welcome Board Chair Maya Subramanian; Vice Chair Shelley Benson; Treasurer Danielle Porter; and Secretary Angela Weber. We would like to acknowledge and thank two board members, Aaron Hager and Gary Helling, who are stepping down after years of service and contributions to our mission.
Our Board has instituted the search for an interim executive director, who will assist in developing the strategic role and qualities of our next leader with the vision to lead The Sophia Way to a new and expanded level.
Until the interim executive director is in place, the day-to-day administration will be managed by a strong leadership team – Linda Benson, Director of Community Development, and Cynthia Brown, Director of Emergency Services. Linda will be overseeing the administrative responsibilities, and Cynthia will be managing the programs.
In this time of transition and change, the spirit and vision of our founder, Helen Leuzzi, continues to drive our work – to serve women experiencing homelessness in King County and move them into housing as soon as possible.
We thank The Sophia Way community for their support and guidance in helping us support the women to have happier and healthier lives.