04 Mar

Esther moved into her own home!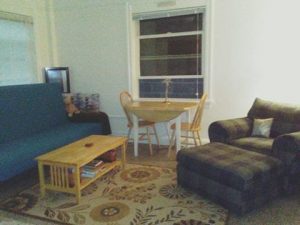 Esther recently found her new home. You help make good things happen!
Esther is 56 years old. She is from one of the Caribbean Islands and moved to the U.S. a few years back because of the political unrest and lack of economic opportunities in her country. She completed her Masters in sustainable agriculture and was a professor in New York City.
She found herself homeless after being a single working mom for many many years. Not wanting to burden her family, she moved to Washington State in search of a career, a home, and independence. She lived at our overnight shelter for a few months and has now found a job and a new home!
"I feel like I am STARTING LIFE now. Thank you for making me independent. I have never felt more alive my entire life."
– Esther
This year, in two months, YOU  have helped us move

11

women into stable and permanent housing.