20 Jan

Extended Day Center Hours – Thanks to YOU!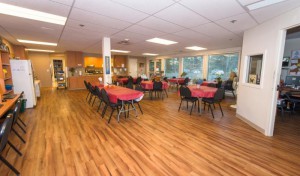 There were tears of joy when our women heard that the Day Center is going to be open until 3 p.m. this winter. "It feels like we have more time now. The showers are less crowded and all of us get a chance to use the washer and dryer. I am so pleased with the present hours. I feel relaxed, I don't know if it's just my mind playing tricks but I can't believe this change has had such an impact on me." – Isabella is one of the many women who find comfort and safety at our Day Center.
On an average, there are 35 women walking in every day this season. We have also had an increase in the number of children at the Day Center. We had five families utilizing services in the first week of January.