07 Jul

From Uncertainty to Security!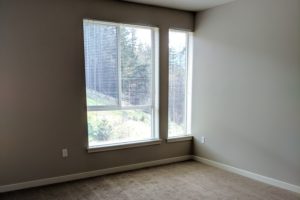 The most gratifying moment for us at The Sophia Way is when we can move women into housing. Both, the woman and her case manager at The Sophia Way, share in the sheer joy and relief!
Recently, Luciana* moved into her apartment. Read about her journey from homelessness to housing that she shares in a conversation with Dietra Clayton, Lead Housing Case Manager at The Sophia Way
Edited excerpts from the conversation:
When in your life did homelessness become personal to you? 
The whole idea of homelessness was foreign to me. I owned a town home, had savings in the bank and a financial plan that included starting a business. So why would I need to even think about it?
Then a series of events occurred – an illness that needed surgeries, the recession and my inability as a contractor to secure enough work, losing my house due to floods, and needing to care for ailing parents – and I began to realize that homelessness was becoming a real possibility.
What was the reason you became homeless?
The irony was that I was working harder not to become homeless than I had been while being housed. Ultimately, it was the loss of my savings, my health issues, and not enough paid hours of work.
What were those first weeks and months like? 
When I first became homeless, I really thought that I could get my life back together in a few weeks.  As always, I had a plan – I would sleep in my car for a month to save on rent, work as many hours as I could, reach out for help (for the first time in my life), and apply for every housing option.
If you've never been in this situation, you don't realize how little control you have over things. I couldn't access any affordable housing options and with every application you go to the back of the line, which can be years long.
My first few weeks were horrible! I experienced things that I had never imagined. Like trying to find safe parking the first night. I started in Kirkland since I was most familiar with that area. Initially, I looked for a lighted area where I could feel safe but then realized people could see me in the car and call the police. But, I was terrified of being in a spot that did not have lights. There were worse problems – I couldn't find places to use the restroom in the middle of the night. I'd have to find a store or gas station and buy something, but the people began to recognize I was homeless and I'd have to move on.
The other thing I realized is how little sleep I could get in my little car. There was no space to stretch out, and after a week I was in pain and physically worn down. I also had to find places to have a shower and wash my clothes. It was a nightmare.
Finally, I was so desperate for a regular shower that I moved into a shelter in Seattle. I was grateful for a mat to stretch out on and access to a shower, but it was a heart-wrenching and terrifying experience. The people there were so sick, and the staff did not have the resources they needed. I was always stressed and afraid, but there was no option if I wanted to be able to keep working. Even today, a year later, I cannot walk on the street where this shelter is because of the trauma I experience when I see it.
How was Sophia Way able to support you?
A month into homelessness, I learned about The Sophia Way and started visiting the Day Center – it was such a joy! I used all their facilities – clean showers and laundry facilities, food, and most importantly, received staff support. I applied for a spot in their Night Shelter Program and learned about "Safe Parking" at Lake WA United Methodist Church. I also learned how to stretch out fully in my car – by putting my seat down all the way and fitting my legs in the hole in the trunk – and was able to sleep little better.
After about a month, I was admitted into the Night Shelter Program and finally had a real bed, a community, additional staff and case management support, and stability in my life for six months. With the help of my case manager [Dietra], a lot of hard work and finally some good luck, I was able to move into a Section 8 housing unit where I have been for about two months!
I can't express how grateful I am for everything The Sophia Way provided and helped me accomplish. I am a proud and hard-working woman who always helped, volunteered at organizations, provided the family support, so it wasn't easy accepting help. But, with Sophia Way I felt respected. Over the months, my health improved, I gained confidence, and my outlook on life began to shift toward the positive. I knew I could survive this.
What were you able to learn during this experience?
I learned that there must be a balance between how much I take care of others and how much I take care of myself. I'm doing a little better every day.
I learned that while I never want to go through that experience again, I also know how vulnerable I still am.  But I know that The Sophia Way is still there with whatever support I need, and I am grateful for that!
I also learned how deep the pain and misery is for so many people in our community.  And, how little help there is for them. I wish I could help them, but I don't have enough resources to do so.  We have a major humanitarian crisis happening in our shelters and on the streets, and it feels that there isn't enough awareness among those who aren't in that situation to really do what needs to be done.
What is your current housing situation and how did you get there?
I'm in heaven in my little apartment, and I'm there because I didn't give up, even after hearing the word "no" every day I was out there.  And, equally important I am where I am because The Sophia Way and their amazing staff believed in me and provided the exact help in navigating the incredibly complicated world of housing.
What thoughts would you like to leave with us?
Please look at people who are experiencing homelessness a little differently. Don't judge them or make assumptions about their lives because until you are in that place, you cannot understand how painful, exhausting and difficult it is to be perceived as someone you are not.
* name changed to protect her privacy