20 Jun

Giving with Compassion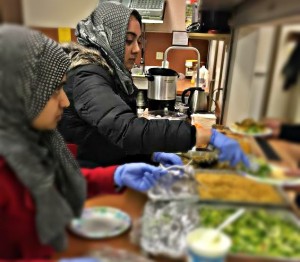 The Muslim Community Resource Center (MCRC) strongly believes in the motto 'Love for Humanity what you love for yourself', and they aim to treat every individual that comes through The Sophia Way as a member of their community and the MCRC family.
Since 2010, The Muslim Community Resource Center (MCRC) has had a strong relationship with The Sophia Way. They have and will continue to be our outstanding partner. They started off by providing hot meals to our women at the shelter, slowly building a group dynamic where they were able to get personally involved in the lives of our women. This was not only by providing the women with a meal different from the one they get every day, but also by sitting with them as they ate and engaging in insightful conversation about everyday life. Their goal of allowing everyone to feel included in the community, regardless of age, living condition, work status, etc. has worked wonders with our women.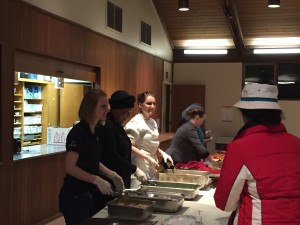 The companionship between MCRC volunteers and our women is special. There was an instance where a MCRC volunteer heard from Beth, who had newly moved to Seattle that she needed to make a trip to California to bring her cat back. MCRC arranged a round trip airfare for Beth so that she could be reunited with her cat. The personal letter of appreciation that they received from Beth is one of their most cherished possessions.
In addition to providing meals and companionship to the women's shelter, MCRC has engaged with our Emergency Winter Shelter for Women and Families through similar conversations and meals as well as conducting donation drives for winter blankets and supplies, and providing snack packs. They were also a gold level sponsor at the 2014 Sophia Way Fund Raising Luncheon and a key sponsor for the 2015 event.