11 Aug

Healing & Recovery

Dear Friends,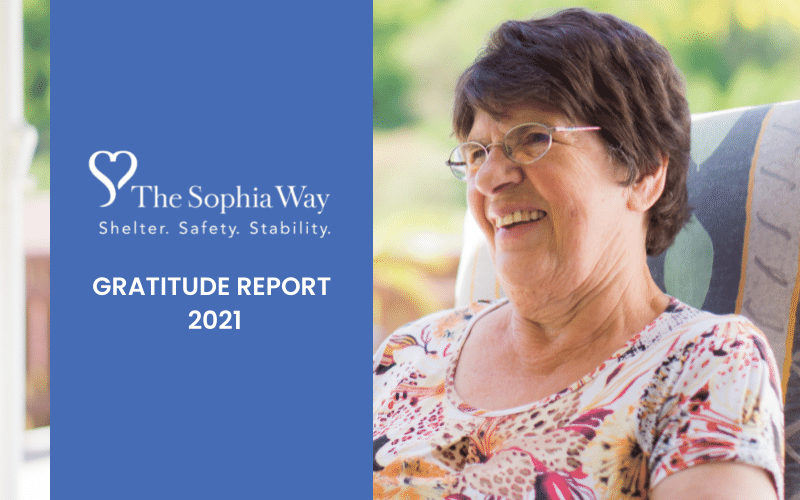 We are delighted to present The Sophia Way's Gratitude Report 2021.
Your caring, compassion, and generosity helped ensure that women had the shelter and safety they needed during the continuing pandemic. Please read the report and share it widely. If you have questions about the report please reach out to us.
We are grateful for the support we receive from area businesses, foundations, faith and civic groups, and countless individuals that ensure women have all they need to thrive.
With gratitude,
Dietra Clayton, Managing Executive Director
Zee Peters, Executive Director, Development & Engagement
Sophia Hernandez, Executive Director, Finance & Operations