24 Sep

Holiday Initiative: How you can change lives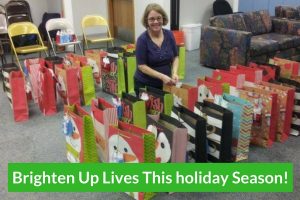 We are looking forward to celebrating the holidays with the women at the Sophia's Day Center, Sophia's Place Shelter, Holly House, and those women who have transitioned into permanent housing, too!
The holiday season is especially difficult for many and we look forward to raising spirits most especially at this time of the year.
Here are some ways you can participate that would be most appreciated by the women.
Gift Cards for grocery stores, drug stores, fast food restaurants, gas stations, Tracfone, etc
Tickets or passes to movie theaters and museums
Bus tickets (The women can always use bus tickets!)
Meals. We will need meals throughout the holiday season. The Winter Emergency Shelter will open on October 15 and additional services will be needed there.
All donations should be received at The Sophia Way offices by December 12th.
Please contact Holiday Initiative 2016 coordinator Pat Landy or Kavya Dharmarajan if you would like to donate or if you have any questions.
Thank you!