02 Feb

Home for the Holidays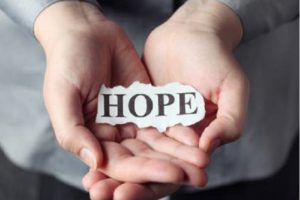 Great stories happen right here!
Imagine a single mom with four children. Now imagine they don't have a home to go to and are looking for a shelter on a cold and wet winter night. This is the story of Hanna.
At the end of last year, when she was looking for a shelter, Hanna learned out about the Eastside Emergency Winter Shelter (EWS) for women and families and was grateful to find a warm place to sleep and a hot meal, especially for all her children. It turned out to be a pivotal moment in her life. The shelter staff of Catholic Community Services was able to give her Family Housing Connection program resources and through that, she soon found her own apartment. The apartment was a tremendous relief, but she was not prepared for what happened next!
A Bellevue city police officer, during his regular security check at the shelter learned about Hanna. He was so moved by her story that he called some of his friends and together they helped set up Hanna's new apartment with everything they needed to get started on the right footing. And the timing could not be more perfect – it was right before Christmas! Hanna and her children were able to spend the holidays in the security and stability of their new home.
It is indeed heartwarming to see community members stepping up to take care of others, like Hanna, who are not so fortunate. Unfortunately, for every happy story like Hanna's, there are many other not-so-happy stories of women and families who are forced to spend their nights unsheltered. There has been a huge increase in the number of people accessing the EWS for Women and Families this year and, we are very grateful that Catholic Community Services, working with our church partners, is providing shelter services at full capacity. We are actively exploring options for separate and permanent emergency shelter for women and families to meet the need. In winter 2014-2015, the EWS has served more than 225 individuals already, providing food, clothing, and shelter to women and families in need during the coldest months.
At the beginning of this month, Catholic Community Services staff moved the winter shelter to Redmond United Methodist Church. We want to take this opportunity to thank them for hosting the shelter again this year. Our gratitude to St. Peter's United Methodist Church in Bellevue for hosting the EWS there from mid-November until the end of January. And many thanks to Catholic Community Services for operating the shelter. Together we are making sure that women and families have a warm place to go this winter.