16 Mar

Lena's Long Road to Housing

Persistence and hard work finally paid-off for Lena.

Lena first contacted The Sophia Way through our Emergency Winter Shelter (EWS). After a short stay at the winter shelter during the colder months, she left the EWS for a spot at Sophia's Place, our 21-bed shelter located at St. Luke's Lutheran Church in Bellevue.

She made great use of the resources offered by Sophia's Place, including laundry facilities, computers, phones, showers, and more. She was a great help at the Day Center, pitching in with chores and cleaning whenever possible. She was a conscientious community member and a great person to have around! She invested herself in her own success and developed a long-term plan for addressing one of the major obstacles in her way when it came to finding an apartment: rental history. Without one, it was unlikely that she would find a property manager willing to rent to her.

It's part of The Sophia Way's mission to provide every woman the opportunity to live independently and move into permanent housing, and in keeping with that, Lena was offered a spot at our Holly House — a 6-bed community housing program.

We are thankful to East Shore Unitarian Church for providing the space for Holly House in their former parsonage. This has increased our capacity to serve more women and enabled us to add the community-housing program. Lena lived at Holly House for two years in order to build up a rental history while she looked for permanent housing options. Due to her mental health challenges, she required more help than other women in our program do. Her case manager helped her through each stage of the process in applying for housing.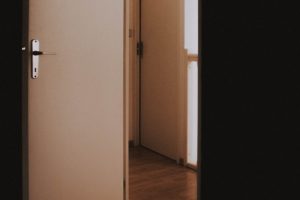 Earlier this month, Lena was able to obtain housing that met her income requirements while also being in a recently constructed building with plenty of storage space and onsite housing management.
Just last week, Lena moved from Holly House to her own apartment. When she left Holly House, she had a rental history and new skills to aid her at her own housing. She prepared her first meal in four years last weekend and was very excited to let her case manager know! She will continue to meet her case manager at The Sophia Way for some more time to make sure this transition is a permanent success.
Despite many challenges and the difficulties that come with experiencing homelessness, Lena proved to be a great community member and a great advocate for her own independence. We wish her success.