16 Jan

My Apartment is So Beautiful!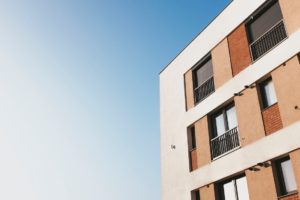 Telling women that they finally have their own place is one of the things that our case mangers look forward to the most! The last few weeks of December were happy days for some of the women we serve, as they moved into housing.
Please read some of their stories.
"Look how beautiful my apartment is!" R, a veteran, was thrilled when she got a VASH voucher that enabled her to rent her own place. She came to the Emergency Shelter two years ago and used the services at the Day Center. She was also able to get into the Night Shelter Program. Her case manager at The Sophia Way counselled her to talk with the VA case manager for support, and working together, R was able to get the voucher. The Sophia Way is now helping her to get furniture and household goods to "make her apartment look like a home."
T moved to Washington State as she heard there were resources available for women experiencing homelessness. She lived out of her car for a few months and got connected with The Sophia Way at our Day Center. Her case manager was able to find her an apartment to rent in South King County. She is happy to be in a stable place and has a plan for how she will pay off her debts.
J has a host of medical issues and has been ill for a long time. She was waiting for a decision on her SSI benefits application, since she had no other income. She found a place in our Night Shelter Program and while there, was approved. After four months, her case manger helped her find an apartment she could afford and she is now able to have a better quality of life.
Y has been coming to The Sophia Place Day Center for some time and was admitted to our Night Shelter Program. Staying there gave her the stability she needed to help her with her job search. She was very focused on what she wanted to do and had a plan for how to achieve her goals. She shared her goals with her case manager who encouraged her and guided her as needed. Her hard work led her to a decent-paying job in Seattle and she was able to get a tax-credit apartment.
We are so proud of all these women have accomplished!