26 Nov

Making amends

This is a letter which we received from a woman who is on her journey to independence.

It's the reason we do what we do and inspires us to help more women with your support!
---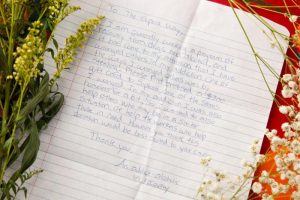 To The Sophia Way,
I am currently in a program of recovery from drugs and alcohol, and it has come to my attention that I have wronged others in my addiction. One of the ways I wronged others was by stealing. Please find enclosed a $200 gift card to Sephora, one of the stores I wronged. In my addiction I was also homeless for a bit, So I wanted to also help others who may be in a similar situation or help the workers who help those in need. However, you think this donation would be best suited to your cause.
Thank you
An addict-alcoholic in recovery