18 Nov

Meet Ie'Shaei'e

Thanks to you, Ie'Shaei'e now has a home.

Ie'Shaei'e was born poor and has remained poor all her life. She spent her teenage years living in a car. At 14, she developed a drug addiction, which led to a criminal record. For ten years, she bounced between living in shelters and in her car. Eventually, she got help to manage her depression and was able to attend a rehabilitation center. She maintained her sobriety for 3 years, but she was still homeless. During all the difficult times, she held onto her job at Burger King.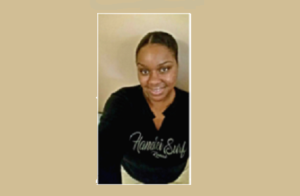 In August 2017, at 29 years of age, Ie'Shaei'e came to Sophia's Place, our shelter program. Our Day Center staff helped enroll her at Bellevue College, where she is now studying to become a pharmacy assistant. What she appreciates about the Day Center is "getting resources" – everything from meals, to clothing, bus tickets and toiletries provided by generous community members like you, that make women like Ie'Shaei'e feel valued. These life-saving resources allow them to set aside their limited income and save towards rent.
During her shelter stay, her housing case manager helped her complete 28 housing applications, research low-income apartments, and connect to other supportive services. These included health care coverage, food stamps, mental health care, legal assistance, and substance abuse counselling.
Ie'Shaei'e got into housing just a few days ago. She is now part of our Rental Assistance Program (RAP) where she pays 30% of her income towards rent. The Sophia Way pays the remaining amount and provides continuous case management to ensure her housing stability. We are able to do this because of your generosity.
Thank you!