02 Jan

Message from our Board Chair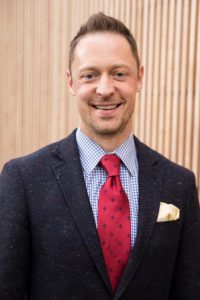 One cannot remain unchanged when surrounded by individuals who dedicate so much of their lives – and souls – to our clients and the well being of strangers. The two years I have served for The Sophia Way have notably transformed my heart and, as I sat to write this, I felt this space could be most wisely used to express some gratitude – to our supporters, our volunteers, our donors and our staff.
Our staff, who work the tough shifts. Overnight. On holidays. And then you go home to take care of your own families. Many of our staff have served others at a high level while at the same time experiencing their own heartaches and struggles. Thank you for your selflessness in the enormously difficult work you do.
Our Executive Director, who has gone out late at night buying up extra blankets when the storm came unexpectedly. I know you work tirelessly days, nights and weekends, in an effort to further our mission in the community and serve more of the women experiencing homelessness. Thank you, Angela, for taking on the needs of our clients as your own.
Our Director of Emergency Services, who takes on every challenge. Challenges I've never even considered. Who hits the streets for full days, seeking out women to serve. You have even proactively sought out and helped women avoid becoming homeless in the first place. You have this indescribable mix of love and accountability. I not so secretly call you our "compassionate butt kicker." Thank you, Cynthia, for your ingenuity and inspiration.
Our Case Managers, who creatively navigate all the hoops and processes to help our clients attain much-needed help and, ultimately, permanent housing. You are dogged in your determination, unwavering in your pursuit, and joyous in our clients' victories. Thank you for your creativity and persistence.
Our Director of Donor Relations, there is a certain sunshine you carry with you, which makes everyone else smile. Kavya, you are a wonderful representation of The Sophia Way.
Our volunteers, who show up every single time you're asked. You arrive early and stay late, working behind the scenes to make sure everyone has what they need. To make sure everything goes as planned. You are always smiling and joyful and encouraging! Thank you for being here. Thank you for making the work fun.
Finally, our donors and financial supporters. Humbling. Because of your support, we've been able to place 118 women in permanent housing this year. One hundred and eighteen. Really stop and consider that number. Each number represents a life. I can think of 118 individuals who hold a tremendous amount of gratitude for you. To me, it is a much-needed reminder of the goodness that exists in humanity.
The Sophia Way has been effective this year and, in many ways, we're just getting started. Thank you, all of you, for your earnestness and your investment in the lives of others. You are changing the world for many, and the hearts of many more.
And now, a sneak peek at next year… 2018 is projected to be TSW's greatest year of growth to date, setting the stage for us to have significantly more impact than ever before. Because the need is so great, our response and efforts must be greater.
And so, in 2018, The Sophia Way will embark on a joint venture with Catholic Community Services, New Bethlehem Day Center and Eastside cities to build the Eastside's first permanent shelter for women, as well as families with children, experiencing homelessness.
This effort will vastly increase our presence, capabilities, and efficacy. The investments we make over the next 12 months will sow directly into the lives of thousands of women in our communities for many years to come.
2018 is calling us to a greater level of effort, compassion, and focus. Driven by the support of our donors, volunteers and intrepid staff, we embark on this New Year with confidence and excitement. It's going to be a good one!
– Aaron Hager, Board Chair