11 Nov

Message from Our Director of Emergency Services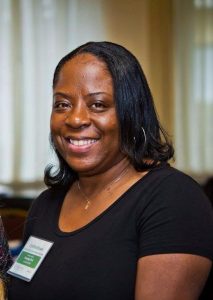 Everyone reading this article knows exactly where he or she will sleep tonight. It will not be in a parked car or under a bridge. We will not have to ride the buses overnight for a warm safe place to be. It will not be on a relative's couch or in a tent. This place will be safe, warm, clean, and it will be ours. It is for this very reason that I am excited to have reopened our Emergency Shelter for the winter season. Every night since October 15, we have been able to offer a safe place and a warm meal for any woman experiencing homelessness on the Eastside. Since opening for the season, we have served 48 different women, most of whom are well over the age of 50, most report having a disability yet all are motivated toward getting their lives back on track.
In line with the movement toward Housing First, we, at the shelter, are being intentional and direct in our housing conversations with every woman who enters the shelter. Last season we focused on the day-to-day things that keep the shelter going. This season, we are laser focused on what will happen to our women 7 months from now when we close the shelter for the summer. Every woman is asked about her housing goals, her barriers and is given the option to speak with, me, the Director, privately regarding making a housing plan. I will have to admit that this is going much better than I could have hoped and less than a month in we have successes to report. One of our elderly clients has agreed to start the application process for Assisted Living and/or and Adult Family Home. Two women who engaged in outreach services this summer have, through staying at the Emergency Shelter, have had interviews with our Housing Case Manager and are on the short list for housing through our Project Based Vouchers.
Optimism is the word for this season. We are working with a more vulnerable client base and their needs and acuity is much higher than just one season ago. The Emergency Shelter Staff, however, is equipped to rise to the occasion and to engage every women in a meaningful goal oriented housing conversation. For some, it may be the first time in a very long time that they have been deemed housing ready and able to participate in a conversation of this nature. And, given the snow and cold temperatures that we have already experienced, these conversations are right on time.
Cynthia Brown
Director of Emergency Services