19 Apr

Message from the ED: April 2016

In the Executive Director's world, April means the beginning of the 2nd quarter of our budget year. Where does time go?

April has been beautiful with the weather and fresh blooms, but for nonprofits the second quarter can also be a desert. It's one of the most challenging times of the year in terms of the level of individual giving. The Sophia Way thrives because of our individual donors. Indeed in 2015, 56% of our funding for the entire organization came from our faithful supporters-individuals, foundations, and our faith-based community.

And yet the challenge we typically experience during 2nd quarter is that the giving decreases – there are spring breaks and summer vacations to be planning for.

BUT our services do NOT decrease.
Most significantly, the number of women experiencing homelessness does not decrease.
The need does not decrease.
In fact, our SERVICES HAVE INCREASED and the need…well, we know that continues to increase at an alarming rate.

The Sophia Way, however, is committed to meet the increased need with our increased services like extending our Day Center hours until 3 p.m. every weekday. We're open longer and we're serving and helping more women and children. We want to continue to help and serve more.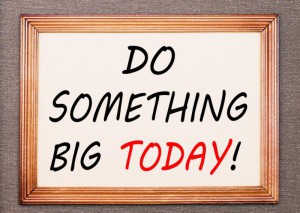 In just a few weeks, on May 3, you will have a unique opportunity to GiveBig to support The Sophia Way and help women get connected to vital human services. If you're considering a donation on May 3, your support will go even further because we have a private donor who will provide a $5,000 match if you can help us reach the $5,000 target.
Your gift will be further stretched by Seattle Foundation, which on average can match 8 cents on the dollar.
Thank you in advance for making our 2nd quarter a strong one where we can continue to meet the needs of the most vulnerable.
Thank you.
Angela Murray, Executive Director