10 May

Message from the ED: April 2018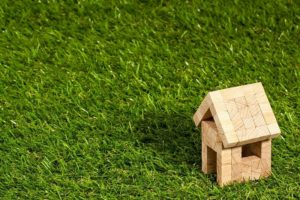 The month of April was the 50th anniversary of the Fair Housing Act (FHA).  Five decades ago, during the civil rights era, President Lyndon B. Johnson signed this piece of legislation that prohibits discrimination in the sale, rental, and financing of housing based on race, color, national origin, religion, sex (gender), familial status, and disability. The Fair Housing Act bars discrimination in any aspect of selling or renting housing or denying a dwelling to a buyer or renter because of the disability of that person, a person associated with the buyer or renter, or a person who plans to live in the residence.
The FHA was designed to end the practice of redlining or government-sanctioned lending discrimination. During the 1930s, federal officials drew lines on maps around neighborhoods with high concentrations of African Americans and immigrants and informed banks they were "hazardous" to lend in and colored the areas red. These lines codified patterns of racial segregation and disparities in access to credit and lending.
Today we continue to be a society that is racially and economically divided.  As a nation, compared to other advanced countries, the U.S. ranks the lowest on data on poverty, employment, income and wealth inequality, education, health inequality, and residential segregation. We will never prosper as a community with this level of inequality and division. Housing is at the center of this disturbing data. It matters what we do about access to housing and the dismantling of segregation. It is not by accident that The Sophia Way serves a disproportionate number of African American women in our programs.  The FHA has everything to do with our work and its enforcement or lack of enforcement directly impacts our clients.
Fifty years after the passage of the FHA, it's evident that modern redlining exists. Homeownership has been the main factor in building wealth in this country, and there is a large and long-standing racial/ethnic gap in the homeownership rate. According to the most recent figures from the 2016 Census Bureau, the homeownership gap between black people and white people is greater than it was when segregation and discrimination were legal. White homeownership rose to 72%, while Blacks were 41%, Latinos 46% and Asian Americans 56%. The Center for Investigative Reporting went through 31 million mortgage records and found that in 61 metro areas across the U.S., people of color were more likely to be denied conventional mortgage loans than whites, even when controlling for applicant's income, loan amount and neighborhood. The report identified three communities in Washington State — Bellingham, Wenatchee and Tacoma — where people of color faced statistically significant disparities in mortgage lending.
In 2017 over 30% of our clients reported having a disability. The FHA was also designed to end discrimination based on disability. For example, it requires landlords to allow tenants with disabilities to make reasonable access-related modifications to their private living space and common spaces (landlords are not required to pay for the changes).  Landlords must also make reasonable exceptions in their policies and operations to afford people with disabilities the opportunity to use and enjoy their housing. A landlord with a "no pets" policy may be required to grant an exception for a tenant who uses a service animal.   So while the FHA is intended to eliminate housing discrimination and take significant action to overcome historical segregation and achieve inclusive and integrated communities, as President Lyndon B. Johnson commented after signing it into law, "There is much yet to do."
The 2017 Fair Housing Trends Report highlighted its main findings from its data of reported complaints:
There were 28,181 reported complaints of housing discrimination in 2016.
55 percent of these complaints involved discrimination on the basis of disability, followed by 19.6 percent based on racial discrimination and 8.5 percent based on discrimination against families with kids.
5 percent of all acts of housing discrimination reported in 2016 occurred during rental transactions.
And it is suspected most discrimination goes unreported or undetected. The National Fair Housing Association estimates that 4 million instances of housing discrimination occur annually in the rental market alone.
Since the Trump Administration has taken office, the Justice Department and the Department of Housing for Urban Development have rarely enforced the Fair Housing Act.  They are withdrawing from enforcing consumer protection and fair lending law and leaving enforcement of federal laws up to the states.  Most recently HUD Secretary Ben Carson has suspended a 2015 rule of the FHA that required local governments to submit plans for desegregation in their communities before receiving federal housing funds.  Congress has also been working to roll back provisions of the 2011 Dodd-Frank Act designed to combat housing discrimination.  The law required that credit score and debt-to-income ratio be disclosed under the Home Mortgage Disclosure Act.  But mortgage lenders have successfully deflected efforts to implement the law – so the data remains secret making it difficult to detect discrimination.
What YOU can do
Call on your federal Representatives and Senators to do the following:
Increase the funding for private fair housing organizations, HUD, and public enforcement agencies to at the state level to launch support to existing and create additional fair housing organizations, foster approaches to eliminate segregation and address institutional barriers at local levels.
Strengthen the Fair Housing Initiatives Program by funding at the minimum level of $52 million to support nonprofit fair housing centers that provide the bulk of fair housing education and enforcement services to our nation.
Improve equal access to credit so that individuals and communities previously denied quality credit at a fair price may have fair access to good credit that supports home ownership, small businesses, and economic growth.
Learn More
For more information about this troubling trend in mortgage lending and the history of the Fair Housing Act and its limited impact, read this article published on Reveal from The Center for Investigative Reporting.
Thank you,
Angela Murray, Executive Director