10 Dec

Message from the ED: December 2017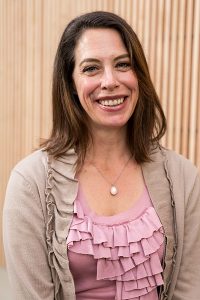 Growth! This aptly describes what's taking place at The Sophia Way right now.
It's a very exciting time! We are growing to meet the increasing need as we serve more women in all of our programs. More women are accessing our life saving services at the Day Center. More women are seeking warmth and safety at our Emergency Winter Shelter and more women are getting into housing!
But this doesn't just happen. It takes a lot of resources to serve a vulnerable population
–  women who are experiencing homelessness because we have failed in our community to provide adequate affordable housing, women who tend to be older 55+
–  women who are underemployed or unable to work because they have a disability or face age discrimination in the workforce
–  women living on a fixed income and their rent just went up $120 per month and now have an eviction on their record
–  women who are domestic violence survivors, and women coping with mental illness or substance abuse.
On a daily basis, our professional and dedicated staff work with all of these women and all of these challenges.
Their work looks like this:
In the middle of the night, staff will sit beside and comfort a woman experiencing a mental health crisis at our low barrier Emergency Shelter.
Our housing case manager will assist 24 clients by driving them throughout King County to multiple appointments and interviews to complete their housing voucher applications in time to meet the deadline.
And our Director of Emergency Services rolls up her sleeves to unclog the toilets for the umpteenth time that week, and then washes 50 blankets at the laundromat while answering several calls from desperate women throughout our area needing shelter right now.
And did I forget to mention, they truly embrace their work and love getting women into housing.
As we approach the holidays and reflect on how we can give back, I ask that you consider a monetary donation to The Sophia Way. While we are always appreciative, and often in need of material goods and perishables being donated, what we really need and ALWAYS need, is your support for operations.
Operations doesn't sound very exciting or urgent, yet it is. . . operations is our staff-the hardest working women with compassion and patience that I have ever had the honor to work with. Thank you for considering how you can make an impactful difference in the lives of our women.
Thank you,
Angela Murray, Executive Director
Housing is the foundation of life. Having a safe place to live is absolutely vital to our physical, mental and emotional health. Our community thrives when women, many of them grandmothers, have safe, healthy and affordable housing. Join us today in getting more women into affordable housing and having a place to call home this holiday season.