06 Feb

Message from the ED: February 2018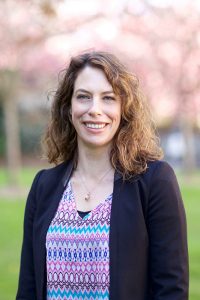 Changing the Narrative on Homelessness
As we begin this pivotal election year, we must and can change the way we think about homelessness. Our beliefs about people experiencing homelessness are deeply embedded in our internal and cultural biases. One of the most harmful narratives I hear is the criticism of the women who are experiencing homelessness instead of the conditions causing homelessness itself. One also frequently hears the criticism that social services breed dependency or that some people "choose homelessness." They misplace blame for the issue of homelessness onto the individual who is suffering rather than understanding the actual underlying causes of homelessness that are 100% preventable. When we recognize our own biases to homelessness we can begin to change the narrative.  This change will allow us to meaningfully address the crisis we are faced with today because homelessness has reached emergency levels throughout King County.
Causes of Homelessness
The United Nation defines poverty as: "A denial of choices and opportunities; a violation of human dignity." And this is what is happening in King County- a denial of choices and opportunities for a growing number of women, men, and families. Homelessness is an affordable housing crisis. We are lagging in the creation of affordable and low-income housing and the annual rate of creating affordable units have been less in the last decade than in the 90's yet the need is far greater today. Stagnant wages, rising rents and decreased funding for affordable housing exacerbate and contribute to the cause of homelessness. Historic and current discriminatory housing policies cause homelessness. Institutional racism, criminalization of substance use disorder, insufficient mental health services and basic healthcare also cause homelessness.
What can you do?
We believe everyone should be given the opportunity to reach their full human potential. Having a stable place to live makes all the difference in improving physical, mental and emotional health–the keys to a well-lived and productive life.
Have these crucial conversations with your friends, neighbors, and family.
Change the narrative.
Register to vote. Help get out the vote.
Run for office.
In your own community
Find out what your city's Comprehensive Plan is for development and growth. Does it include an effective strategy to ensure affordable housing opportunities throughout your city at a range of affordability levels so your teachers can live in the same community they teach? Does it allow for attached and detached accessory dwelling units or mother-in-law apartments? Are they being creative, innovative and bold with providing more affordable housing options?
The solution: More affordable housing. 
Encourage your city council to provide more incentives, and work in partnership with not for profit developers and agencies to build permanent low-income housing. Find out if your city has protections against Source of Income Discrimination (SOID) in which landlords can refuse to rent to tenants based on the origin of their income such as Section 8 vouchers, Social Security Disability, or HEN-Housing and Essential Needs. HEN is a source of support that provides emergency rent and utility assistance for low-income adults who are unable to work due to physical or mental incapacity.
Together, we can create a future that ensures the well-being of all people by making thoughtful decisions that will allow all our neighbors to have a safe and affordable place to call home. This is a choice that can only be made when we change the narrative and reject the myths that perpetuate our current reality. So help us by being an advocate in your own network of friends and family and encourage conversations about this profoundly serious challenge. This is the only way we will be successful in summoning the will and the resources necessary to reverse this human tragedy and reclaim the lost gifts of so many.
Thank you,
Angela Murray, Executive Director