01 Oct

Message from the ED: October 2015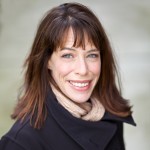 There's a lot of great movement here at The Sophia Way. I'm pleased to share with you that our excellent staff has successfully moved 26 women from homelessness to housing and helped them along their journey towards independence. I'm also happy to announce that we are partnering and subcontracting again this season with Catholic Community Services to operate our Eastside Emergency Winter Shelter for women and families. Redmond United Methodist has generously donated their space to be the host site for our shelter through December. Thanks to additional funding from the Eastside cities we are able to open doors a month earlier starting October 15th.
I also want to extend a big thank you to St. Lukes Lutheran Church and all of the volunteers who donated their time and talent to hosting our fall Community Brunch. On Saturday, September 19, several of our shelter clients and housing clients enjoyed a delicious brunch provided by St. Peters Methodist church group and then had the opportunity to select warm clothing items from several tables full of donations. The next brunch is scheduled for December 5th.
And finally, I would like to recognize and thank Evelyn Wemhoff, who is stepping down from her coordinating role after years of leading our Companion Program. Her expertise and guidance are so appreciated. The program continues to thrive as more participants have requested to join. To facilitate and lead the program, The Sophia Way has brought on Kae Eaton from the Mental Health Chaplaincy who brings years of experience in companionship and training companions. We will be coordinating three training's throughout the year for new companions and veteran companions who'd like a refresher. Our first training is open to anyone who is interested in becoming a companion for our organization or other agencies with similar programs.
– Angela Murray, Executive Director