08 Sep

Message from the ED: September 2017

How we respond to a crisis reflects our humanity. Our own community is going through a crisis and now is the time we can step up and become "helpers". The homelessness crisis in King County is getting worse. We know from the one night count, in the early morning hours, on January 27, 2017 that 11,643 men, women and children were experiencing homelessness right here in our own community.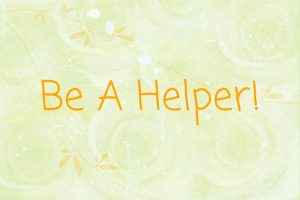 So how can we be one of the "helpers"? Some of the answers might surprise you — they are not obvious and perhaps not as popular because it may not evoke that immediate warm, fuzzy feeling that we get when we help. But these three very simple actions are extremely helpful, and can be even more impactful when we share them with our friends.
Email or call the Burien City Council and tell them to consider protecting its residents by prohibiting discrimination in housing based on source of income. These protections would apply not only to Section 8 voucher holders (people with low incomes who have vouchers to help them rent at the market rate), but also to people who receive other forms of income such as Social Security and VASH (Veterans Affairs Supportive Housing.)
Similarly, ask your own city council what protections are in place to prevent source of income discrimination in housing in your city.  If there aren't any protections share your concerns. If there is a ban on source of income discrimination, THANK THEM.
Consider voting YES, on Prop 1–the Vets, Seniors, and Human Services Levy  that will be on the ballot this fall. The continuation and expansion of this levy will fund critical housing and human services and is needed now more than ever at a time when federal funding for homelessness is decreasing.
And thank you, for being a helper.
Thank you.
Angela Murray, Executive Director