21 May

Mother's Day Speciality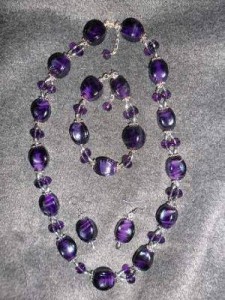 An amazing woman has a medical condition that restricts her mobility, so she is mostly housebound. One of her passions and sources of income is making jewelry.
For Mother's Day, she donated more than 40 sets of necklace and earrings for the women at our shelter!
It is only with generous gestures from kind-hearted people like her that we have been able to help women experiencing homelessness and bring some joy into their lives.
The average age of the women we serve is 51 years. We are committed to helping them get back on their feet with both dignity and respect.
Every time they celebrate a new milestone, please know that you are an important part of it. Thank you for joining us in our mission of ending homelessness for women in our community.