10 Dec

Move-On Vouchers – How This Helped In Housing

King County Housing Authority (KCHA) serves as a safety net for people with the greatest housing needs. Tenant-based Section 8 vouchers help approximately 11,400 households with low incomes rent homes on the private market. With a voucher, tenants pay 28-40% of their incomes for rent and utilities and KCHA pays the rest.

We are incredibly grateful that KCHA granted us an additional 18 "Move-on" vouchers this year to give out to clients in all of our programs!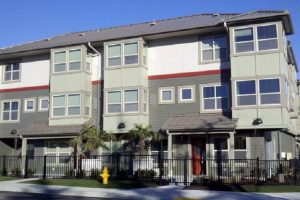 These "Move-on" vouchers allow women that have been in our Sophia's Home program for years to live completely independently (without regular case management,) while remaining in their current apartments or moving to another permanent, Section 8 funded home. This in turn has allowed us to invite 18 women from our Sophia's Place Shelter, Emergency Winter Shelter, and Day Center to take their places in the Sophia's Home program, where they will now have their own TSW Case Manager and best of all, their own permanent, affordable home.
Obtaining these additional vouchers and helping women actually move into their new homes takes a great deal of work and resources, so we could not do it without YOU! On behalf of the women we are proud to serve, thank you again for your support and generosity. We look forward to your continued engagement in our mission of ending homelessness.