08 Sep

Natalie Minas, Case Manager  

Natalie Minas, our Housing Case Manager worked with us for the last two years. This is her note from her heart: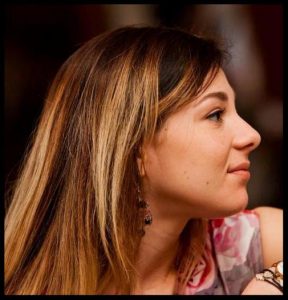 I never worked with this age group of women (the elderly population) but found out that I LOVED it.  It's made me relate to my own mom better (who's about the same age) and I feel like I can relate to the women's stories from hearing so much from her. I've discussed more conspiracy theories on the JFK assassination than I ever thought I would, all thanks to her!
This was also my first job with adult homelessness (I've previously worked with homeless youth). It was eye-opening. I've seen myself and my future in so many of the women I work with, and it's made me realize more than ever that I'm one pay-check, one break-up, one family-fight away from homelessness.
The concept of relational poverty has really stuck with me as well.  This job has also made me value and nourish my friendships more.
There's been a LOT of crying, even more laughter, and many secrets told. It's been the experience of my life to be a part of so many other people's lives. I've never added up how many women I've helped house, or even spoken with, but sometimes I think about the fact that I'll be a memory in so many people's lives during what I'm sure is a very very dark time. Also…I know I'm not that important in everyone's life, but I think back to when I've had the kindness of a service provider and it really has stuck with me to this day. I hope I've done the same for someone else.
This job also helped me out of a pretty long depressive episode I was going through.  My previous job had been mentally, emotionally and spiritually draining.The first holiday season here made me realize how thankful / lucky / blessed I am to even have these problems in the first place (so many women can't find work!) and that even the worst of my problems don't compare to the first Christmas you have after your husband has died.  It put my life in perspective that I previously would not have been able to gain had I not been privileged enough to be present for these women."
Thank you, Natalie, for everything you did for women at The Sophia Way!