02 Jan

New Volunteer Opportunities this January!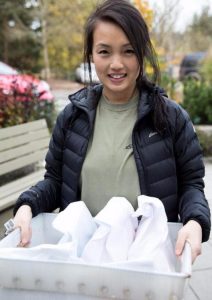 Our Day Center is now open on weekends. And we have new opportunities to volunteer!
Volunteers are absolutely essential to keeping our Day Center running smoothly so staff can focus their time and energy on meeting the needs of the women.
We currently have openings on Wednesdays and Saturdays, though we would love a few additional volunteers on other days or as substitutes for regularly scheduled volunteers!
Please email Tara at volunteer@sophiaway.org if you are interested. All volunteers must attend an orientation, which is held on the first Tuesday of each month from 4:00 p.m. to 5:30 pm at our Day Center. These volunteer opportunities are open to women only to ensure the safety and comfort of the women at tour Day Center.
We are also holding a training workshop for our Companion Program on Saturday, January 21st from 9:00 am to noon at St. Luke's Lutheran Church (upstairs from our Sophia's Place Day Center.) Click here to learn more or register. The workshop is open to anyone who is interested.
Our work is made possible by our many wonderful volunteers! Thank you for giving your time to us and our women!