19 Jan

New Year Message from Angela Murray!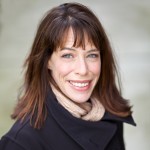 We are off to a great start in 2016!  Thanks to supporters like you, we ended 2015 with very generous donations that help us operate our programs. The year ahead looks very promising in terms of improving our services for women experiencing homelessness on the Eastside. Already we have extended the Day Center hours until 3 pm every weekday during the winter. Longer hours means the women will have more time to meet with our professional staff who can connect them with vital resources such as housing, physical and mental health providers, legal assistance, and job search tools, just to name a few. The women will also have more time to shower, eat a warm, nutritious meal, do laundry, and get much needed rest. Thank you for making this happen.
In addition to extended Day Center hours, The Sophia Way, in partnership with Catholic Community Services (CCS) is opening an Emergency Winter Shelter specifically for single adult women. Currently we have the Eastside Winter Shelter at St. Peters United Methodist in Bellevue that is open to women and families including fathers with children. However, this shelter has been reaching its maximum occupancy capacity for several nights since Thanksgiving weekend. In order to meet the increasing need from more women and families seeking shelter, The Sophia Way and CCS worked together with dedicated staff from the Eastside Cities to find additional funding to open up the second shelter. Thanks to emergency funding from the Cities of Bellevue, Kirkland, Redmond and Issaquah we are now able to open the other site.  We are relieved and grateful for the opportunity to provide better respite and care for the guests by separating  the populations, since they have very divergent needs, so that we can serve single adult women at one shelter and the families at St. Peters United Methodist.
Finally, I would like to give a very special thank you to Danny Rogers, the General Manager at the Red Lion in Bellevue. He graciously and generously gave The Sophia Way four hotel rooms throughout December and January to take in women and families when the shelter was full.  One family had a toddler and an infant.  I continue to be overwhelmed by the generosity of this community.
Thank you.
Angela Murray, Executive Director