23 Apr

Opening Doors

We share an extract from an email from a client. She had been in and out of shelters for seven years. Her disability had acted as a barrier to steady employment and housing. After coming to our shelter, she has found employment as a caregiver for disabled adults, and finally got into housing that we had applied to a year ago!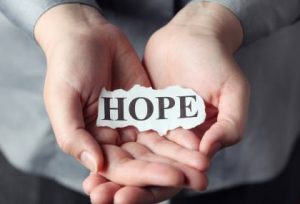 "I couldn't have gotten here without Sophia's Place and I'm incredibly grateful for the opportunities that opened up for me once I had gotten plugged back in. Disabled adults are truly very isolated and disenfranchised in our country and without humane useful shelter options we are often left to die alone. I had had a DVR counselor many years and they were not able to do anything for me; I had housing before that just isolated me. Without employment options we are pretty much left out of every facet of life. Now I have the money to go be involved in things I love and participate in things with other people that cost money. I have also been chosen to go to the "ending homelessness" conference next month in Tacoma as a scholarship recipient. Lots of doors opened up for me after I found Sophia's Place."
We, the staff at Sophia's Place, feel privileged to be a part of the successful journey of women, such as her, who persevere and find their way to their goal.
– Natalie Minas, Case Manager