10 Dec

Our Record Breaking Impact in 2017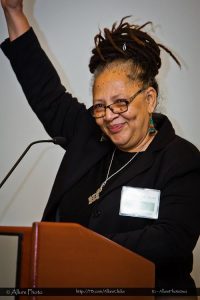 With your help, this year we've had a record breaking impact:
112 women have been housed – a 320% increase from last year
412 women have been served at the Day Center – a 35% increase from last year
Day Center operation hours have increased by 85% since 2015
70 women have stayed at Sophia's Place – a 4% increase from last year
For the last 7 weeks, 95 women have had a safe, warm place at our Emergency Winter Shelter
We are able to get more women into housing because of our shift towards Housing First approach.
Housing First is an approach to ending homelessness that centers on quickly moving women experiencing homelessness into independent and permanent housing and then providing additional supports and services as needed. Key piece is that there are NO requirements to getting into housing.
Another way we are attempting to effectively reach more women who are struggling to find affordable housing is through street outreach. This summer, we launched our first Street Outreach and Engagement Program, thanks to new funding from United Way.
We view this as an effort in expanding our mission reach and, more importantly, to provide a little hope and dignity for those women who may not experience much of this in their daily walk without a support system and/or place to call home.