06 Feb

Our Rock Star Volunteers!

As we kick off our 10th anniversary year, we reflect back to Christmas Day in 2008 just weeks after opening our first shelter, when each of the eight women we served was given two movie tickets and a Safeway gift card so they could spend their holiday in a warm, safe place with a snack.

In 2017, our Day Center and shelters were open for 21 hours each day, and thanks to your generosity, we collected tens of thousands of dollars' worth of essential items, warm clothing and accessories, food, gift cards, and more, which we distributed to over a hundred women in our six programs. Women like Sheila were overwhelmed with gratitude at the quantity and quality of items they could choose from. To everyone who donated to our Holiday Initiative, THANK YOU!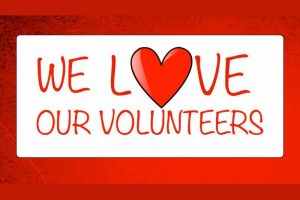 We recognize that none of this would be possible without the incredible dedication of our volunteers. and the gift of their time. 
Thank you to our amazing partner, the Assistance League of the Eastside, for having their annual holiday party at our Holly House!
Thank you, Kalos Church for sending a large group of wonderful volunteers to clean and decorate Sophia's Place for the holidays!
Thank you, Jack and Sharon Roos, Karina O'Malley, Marlyn Thorpe, Janet Olin, Susan Fleetwood, JoAnne Way, and Sonya and Sidney Koptyev for helping to pick up and sort the several car-loads worth of gifts from the Microsoft Giving Tree!
Thank you to Mike Glenn and his team of merry elves from St. Madeleine Sophia Church for delivering 40 gift bags to our housing clients all over King County, a task they've happily taken on for several years!
Thank you, Alison Dildine, Nadine Miyahara, Anne Lock, Warren and Karen James, Suvekshya Pudasaini, Krithika Dharmarajan, and Carla Mena for helping pack gift bags and distribute items at our Day Center.
Above all, we owe the success of our Holiday Initiative to the incomparable Pat Landy. Pat spent hours each week, since October, coordinating with 50+ individuals and groups to make sure that each and every client would have useful, beautiful, empowering holiday gifts to help them through their time of homelessness and show them that they are valued and loved by the community. She spent countless hours picking up donations, speaking to donor groups, logging, sorting, and counting items, and writing heartfelt thank you cards to every person who contributed, in addition to continuing her weekly volunteer shift as an office receptionist! We could never thank Pat enough!