02 Apr

Our Thanks to You!

Dear Friends,

As the world and our community come together, we hope that you and your loved ones are healthy and safe.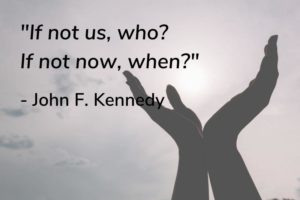 This past month has been daunting and extraordinary for all of us. Our communities are being pushed and tested in ways far beyond what we could imagine at the beginning of the year. We have all needed to take extreme steps for the health and well-being of our shared communities.
We are grateful for all that you have done and continue to do, to help us in our mission of supporting women experiencing homelessness. Our commitment, to meet the needs of the women we serve at this difficult time, is as sincere and unwavering as the support you provide, be that financial or in-kind. Your selflessness and concern during this crisis speak volumes about your kindness and compassion.
Our heartfelt thanks also go out to our staff who are with the women 24/7 – on the front lines, working tirelessly to care and comfort the women, ensure the shelters are clean and sanitized, and that there is nourishment for continued health.
We are strengthened by our community coming together with renewed purpose, creativity, and oddly, closer connections. We will get through the current crisis and emerge stronger.
Please take care of yourself and your family.
With gratitude,
Alisa Chatinsky
Executive Director