22 Aug

Our Tribute to Our Founder, Helen Leuzzi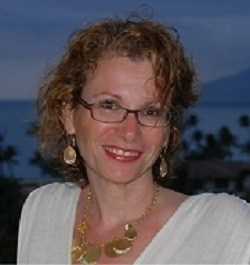 We are deeply saddened to announce the passing of our founder, Helen Leuzzi.
Through the course of our lives, we often hear about people who have made a real difference in the world by helping others, but it is rare to actually meet and know such people personally, to get to see them in action, to be inspired by them.
Helen was one of those people.
When I first met Helen, she told me how distressed she was when she saw women going through the dumpsters behind office buildings in the late evenings.  And she told me how angry she was when she began raising the issue and was told there were "no homeless people on the Eastside."
Helen was a force of nature. She refused to ignore the women and she refused to be ignored.  With equal measures of passion, energy, creativity, charm, persistence and compassion, she started The Sophia Way.
In the years since, we have gone from eight mats on a church floor to the organization we are today.  We have helped hundreds of women, thanks to thousands of supporters.  But without Helen, The Sophia Way would not exist.
Helen did something truly remarkable.  Because she was remarkable.
In the days and years to come, all of us at The Sophia Way will honor her memory, and all she accomplished, by continuing to do our very best, every single day, to help the women we serve.
Lynn M. Engel
Board Chair