04 Mar

Pause. Reflect. Progress.

Cynthia Brown, Director of Emergency Services shares a late night email that she sent to the staff at The Sophia Way.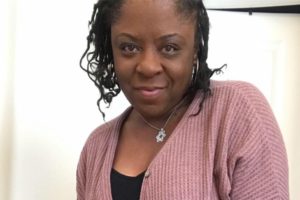 Yes, I am emailing well after midnight. As I decompress from a day where I have spoken and witnessed some very charged but necessary words, I stumbled upon this quotation:
"Words are singularly the most powerful force available to humanity. We can choose to use this force constructively with words of encouragement, or destructively using words of despair. Words have energy and power with the ability to help, to heal, to hinder, to hurt, to harm, to humiliate and to humble." ~ Yehuda Berg
I am so honored to work with a group of passionate individuals. With that passion, however, comes great responsibility. When service is your business, there will be long days, many demands and sometimes words may feel terse. We will need to embrace the hard times.
I challenge us to a moment of introspection regarding the ways we use the words in our command. Think about the words that we have offered and will offer to one another. Think about the impact with which our words land on the recipient.
Let's give each other grace and the benefit of the doubt. Let's champion one another through the hard times. Let's speak power and truth. Let's hear the words but see each other's hearts.
Let's strive to be better communicators…and then, reach higher.