28 Jun

Reflections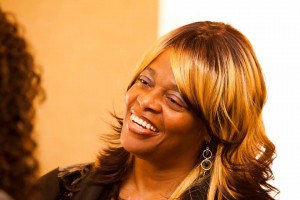 As I walk outside, I'm overcome with joy. I've been in my new place for close to 90 days. Reflecting on being here, words run through my mind:
Gratitude is an attitude where gratefulness exudes and gives you the courage to care. Many days life's struggles seemed to be never ending.
Tearful nights, vivid recurring fears, and lingering unanswered questions. Will I get a permanent job? Can I really afford to move? How will I get a car? Where did my life go?
These thoughts continually bombarded my mind. Overwhelmed with a face flushed, I would run into the Sophia's Way office.
The Staff was always kind. Each team member knew what to say. Concern was conveyed. Compassion expressed, empathy imparted laced with decency.
Now, I'm on my own.
Not having a place to call home, is like a King without a throne. Feelings of powerlessness reign. One has to figure a way to thwart the shame and get back in the game of life.
When strife appears, opportunity lies near. Dig deep to forge ahead.
You gotta do what you gotta do to make it through.
Special thanks to the staff, volunteers, and residents of The Sophia's Way
— Rhonda