18 Nov

Shout Outs!

We want to give a big shout out to our donors and community for their amazing generosity and support for the women in our programs and shelter. Your donations will go a long way in helping them as they work towards getting into housing and a stable life. 

Thank You, Cross of Christ Church for taking on the very critical task washing the Emergency Shelter blankets at the laundromat and your thoughtful use of hypoallergenic laundry detergent. It certainly was joy for the women to have fresh and clean blankets to keep them warm at night. And, a bigger thank you for hosting our Emergency Shelter for October and November. We were able to serve many more women thanks to your generous space.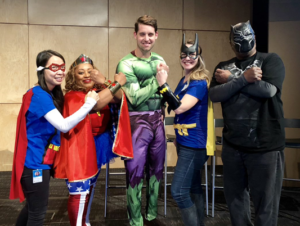 Thank You, to the people involved in the Microsoft Corporate Accounting GIVE campaign for hosting your wonderful, fun, and inspiring (family feud) event to help raise funds for The Sophia Way. We truly appreciate being chosen as your beneficiary for this campaign.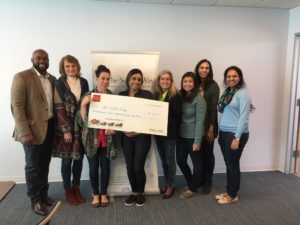 Thank You, Wells Fargo for making The Sophia Way a part of your nonprofit beneficiary for 2018 Community Support fundraisers. "I'm excited that The Sophia Way was chosen given the impact the organization has right here in our community," said Antonio Mason, Wells Fargo Bellevue Middle Market Banking Vice President. "Homelessness in the Seattle and Eastside area is becoming more and more prevalent. Organizations like The Sophia Way should be recognized for the hard work they are doing to combat this unfortunate epidemic."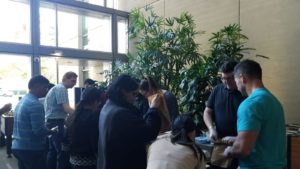 Thank You, Microsoft SharePoint OneDrive Team for choosing to donate a meal to The Sophia Way Emergency Shelter as part of the #MicrosoftGivingCampaign. A group of more than 25 people put together and helped pack the meals.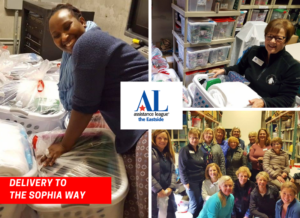 Thank You, Assistance League of the Eastside for your #WelcomeBaskets. Your warm and thoughtful gifts are much appreciated by the women in our Night Shelter Program and give them a sense of belonging to a community.