08 Sep

Spectacular Summer Reading Challenge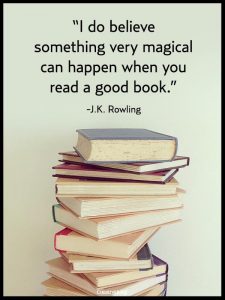 J.K. Rowling once wrote, "I do believe something very magical can happen when you read a good book."
With this as inspiration, the residents of out 21-bed Night Shelter program kicked-off their first annual Summer Reading Challenge.
In early July, the Night Shelter participants set out to read, as a team, a total of 25 books in 50 days. Our kick-off was a bit slow. However, as more books were being read, individuals were engaging in new and vibrant conversations with each other. They were learning from one another and fostering a more tight knit community.
Our Summer Reading challenge is coming to a close and we're proud to share that we've already reached our goal! However, we're still counting to see how many more books we can add to our  long and diverse list. While it certainly feels good to have hit our target number, the most rewarding aspect of our Summer Reading Challenge is seeing how everyone came together. After all, inviting participation within the entire community is one of the fundamental values of The Sophia Way.
We look forward to sharing our final Summer Reading Challenge numbers with you next month!