10 Dec

Spreading the Holiday Cheer

The Holiday Season is in full swing and it is truly evident by the number of donations and inquiries that are coming to us for our 2017 Holiday Initiative. Thank you one and all!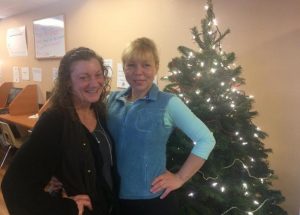 This year we have more clients than ever and our goal is to provide the basic, general necessities they need as well as the items they may need when comfort and care are key to their survival. Basic necessities include hats, scarves, gloves, socks, and rain ponchos. Cough drops, band aids, postage stamps, chapstick, combs and brushes are examples of items that clients need on a less frequent basis but which are also necessary. And of course, gift cards – the gift of a hot drink time in a coffee shop on a winter's afternoon when the Day Center is closed and the winter shelter yet to open. Gift cards also provide a personal item of clothing, gas for a car, or, perhaps, special food for a dietary requirement. All these items bring comfort and joy to our clients.
Our donor list is growing! Thank you to the following organizations and individuals who have already donated or pledge donations.
The Thyagaraja Family
Dignity For Divas, Bellevue
Trader Joe's
Cathy Relyea and Holiday Bazaar donors
Assistance League of the Eastside
Bellevue City Hall employees
St. Madeleine Sophie Church
Mike Glenn and Friends
Susan Harvey
St. Andrews Lutheran Church
Cepheid
Master Builders, Bellevue
National Charity League GLA Class of 2021
St. Louise Church
Pink Panters
Suzie Nelson
Deepa Venky and Amazon Team
AAA Soap for Hope
Eastshore Unitarian Church
St. Louise Sock It to Me Homelessness sock drive
Lumedx
Beverley Scruton
St. Andrews
Natalie Gauthier & the Kirkland Girls for Good
New Seasons Market
Forest Ridge School
St. Luke's Lutheran Church
Holy Family Kirkland Church
Relief Societ, Cougar Mountain Ward, LDS Church
Microsoft Issaquah Team
Please contact Pat Landy (pat@sophiaway.org) if you would like to partner with us this year for the Holiday Initiative.