06 Feb

Success: 2017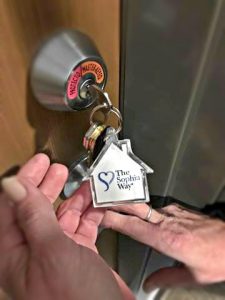 Thank you for helping us make 2017 our best year yet! Last year, we helped 125 women get into permanent housing, a 400% increase from 2016.
This success is the direct result of our new Housing First approach to service in all of our programs. We are committed to not only serving more women and helping to meet their immediate needs, but helping each woman in all of our programs find a permanent, stable home, something we all need and deserve.
Here are some other highlights of our success last year:
490 women served at our Day Center – 67% increase from 2016!
77 women served at our Sophia's Place Shelter – 22% increase from 2016!
232 women served at our Emergency Winter Shelter – 70% increase from 2016!
50+ women reached through our new Outreach Program, over half of which then came to receive services at one or more of our program sites.
15 of our long-term housing clients moved on to permanent, independent housing with new Section 8 "Move-on" vouchers.
Over 23,000 meals provided by YOU!
Each of these numbers represents a life changed, and it's all possible thanks to your support.
We are looking forward to continued growth and success in 2018!