23 Dec

Symetra Community Squad Partner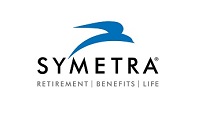 The Sophia Way was selected as the Symetra Services Squad's 2015 Community Squad Partner!
Who is the Symetra Service Squad?
The Symetra Service Squad is a group of Symetra employees who identify exciting and meaningful volunteer opportunities for employees, support employees' community passions through corporate donations, help organize and implement Symetra's signature community events, including the Week of Service, Making Strides Against Breast Cancer walks and Adopt-a-Family.
What does it mean to be a Community Squad Partner?
The Symetra Service Squad is launching a new initiative to select one local nonprofit to support for one year.
The Squad will commit to a maximum of four different volunteer projects throughout the year. These projects can be direct request from the nonprofit or developed in conjunction with the Service Squad.
The goal of the initiative is to find new ways to make immediate impacts in the communities we serve and strengthen our partnerships with the local nonprofits that our employees care about.
Over the past year, Symetra helped us with volunteer employee service projects, donation drives, and sponsored a table at our luncheon.
"We received great feedback about The Sophia Way and an increasing interest in the organization's mission. Symetra truly enjoys working with The Sophia Way and couldn't be more excited to start this new partnership."
Thank you, Symetra!