10 May

Thank you!

"The time is always right to do what is right." – Martin Luther King, Jr.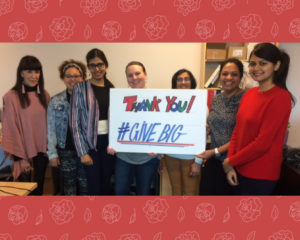 You made it happen! You helped us raise $48,300 through our #GiveBIG Campaign. The amount includes a matching donation of $10,000 given generously by The Hayes Family Fund. This has been our best GiveBIG ever!
We are hugely grateful to our community of supporters who help us drive our mission to get women experiencing homelessness, off the streets and into safe, affordable housing. We are committed to helping women get back on their feet with both dignity and respect.
Your donation will ensure every woman on the Eastside will have a place to call HOME.  Every time they celebrate a new milestone, please know that you are an important part of it.