22 Oct

Thank You, Albert Lee Appliances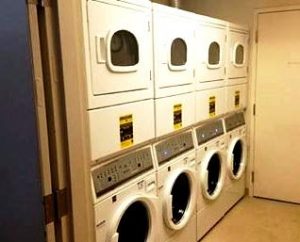 Huge thank you to Albert Lee Appliances who generously donated four commercial sized washers and dryers. They also very kindly, donated enough laundry detergent for the next four months.
Access to laundry facilities is one of the biggest challenges women experiencing homelessness face. But thanks to Albert Lee Appliances, they now have it doesn't have to be anymore. Our previous washers and dryers were residential-grade — each machine would run up to five loads every day, five days a week! And this meant that they frequently broke and needed repairs. With these new machines, which are designed to withstand that amount of usage, women at our Day Center can get their laundry done on time and focus on rebuilding their lives.
Thanks to your amazing donations, we're giving women in our shelter something to smile about every single day.