21 May

Thank You, Assistance League of the Eastside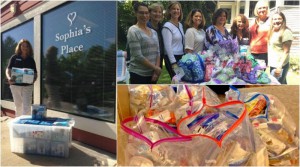 The ladies of Assistance League of The Eastside have been amazing partners. They donated table fans to all women at our shelter and at Holly House, our transitional home. They organized a brunch for our ladies at Holly House and gave away summer kits, flip flops, and hand woven aprons. They also provide welcome baskets to all new women entering our shelter.
Thank you for your continued partnership!