26 Nov

Thank You Lakeside Christian Church, host of our Emergency Winter Shelter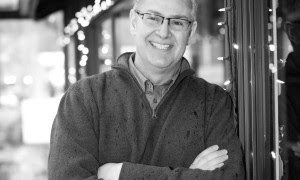 A huge thank you to Lakeside Christian Church, Kirkland for being such wonderful partners in hosting the Emergency Winter Shelter.
Pastor Vince Armfield and his congregation have generously and warmly welcomed The Sophia Way into their beautiful space, which is conveniently located on a major bus line. The team at Lakeside Christian have been extremely helpful by donating breakfast supplies, organizing donations from church members, providing Thanksgiving and Christmas meals, and collecting holiday gifts by setting up a Giving Tree.
We are excited about working with the church members and community volunteers who are interested in supporting the shelter through various hospitality opportunities.
The atmosphere has been so welcoming that we have served 46 different women in just over a month since we've opened. On an average, there have been 20 women walking into the shelter every single night, and that number continues to grow.
On a cold, rainy night, there is now a safe and warm place for women to spend the night and a place to call home. Your space and donations are bringing happiness and smiles to more and more women in our neighborhood.
Thank you!