06 Feb

Thank You, Lakeside Christian Church!

As we prepare for our one and only move this season, I must extend a huge thank you to Lakeside Christian Church.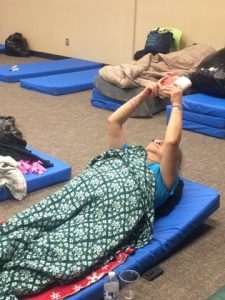 The congregation not only embraced the Women's Emergency Shelter for the second season, but they rearranged their church programming and hosted the shelter for an additional month. We are so grateful for this additional time as it prevented multiple moves during our shelter season which can be extremely upsetting for our clients.
Thanks to you, Lakeside Christian Church, we were able to provide a safe place to sleep for 124 different women in just three and a half months! Your kindness and hospitality have truly been a blessing.
Cynthia Brown
Director of Emergency Services